FXVORTEX Indicator is a Non-Repaint trading algorithm designed for making maximum profit from minor and major trends. Developers claim FX Vortex can make amazingly accurate market predictions by constantly auto-analyzing every price movement, trading patterns, and with the help of complicated trading algorithms based on the great experience of their development team.
FX Vortex system combines several analytical techniques and gives you BUY/SELL signals in an easy-to-read form. You don't need to be a professional to use it. FXVortex order opening technique will show you razor-sharp signals and provide you with exact Take Profit and Stop Loss levels.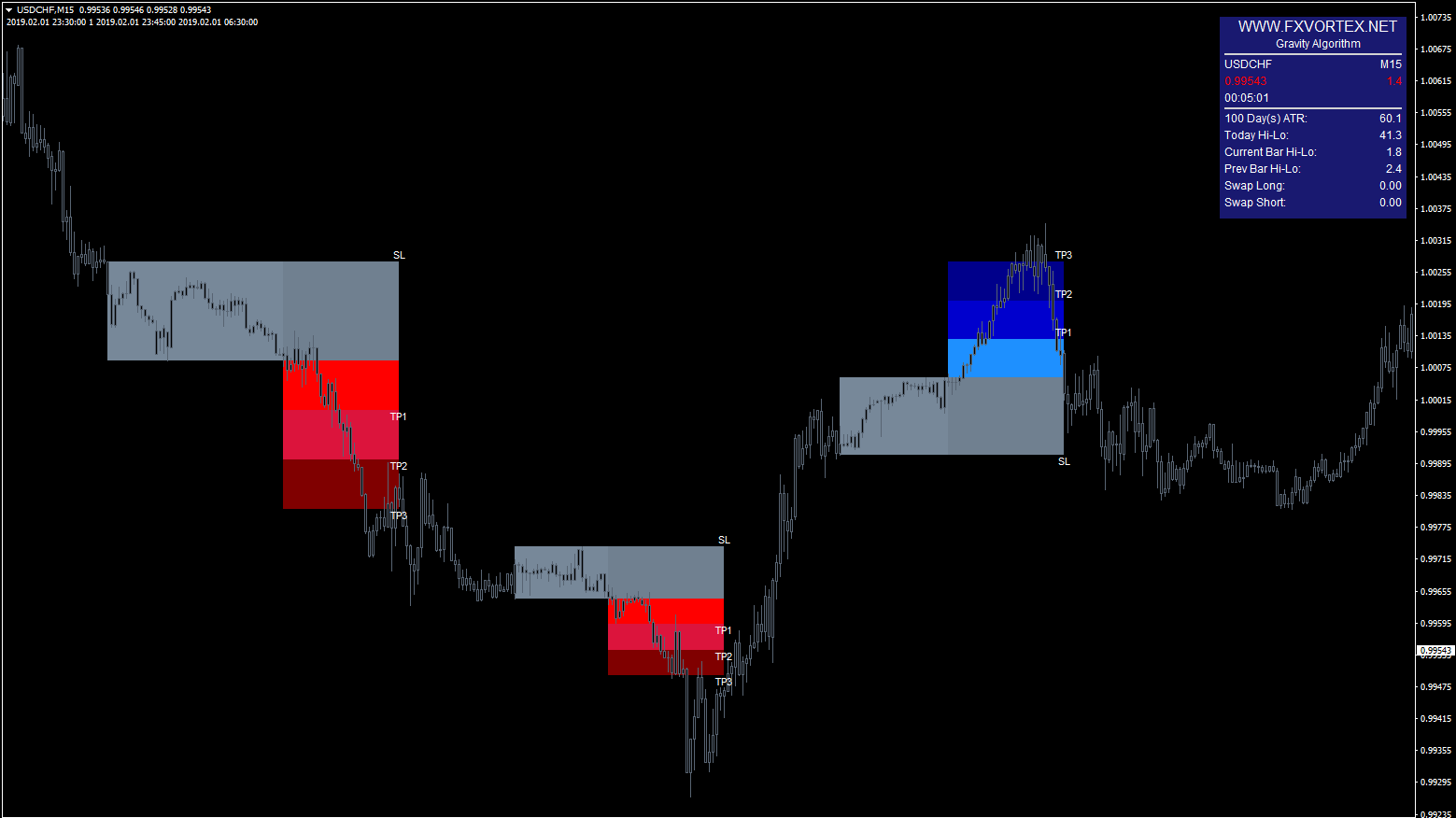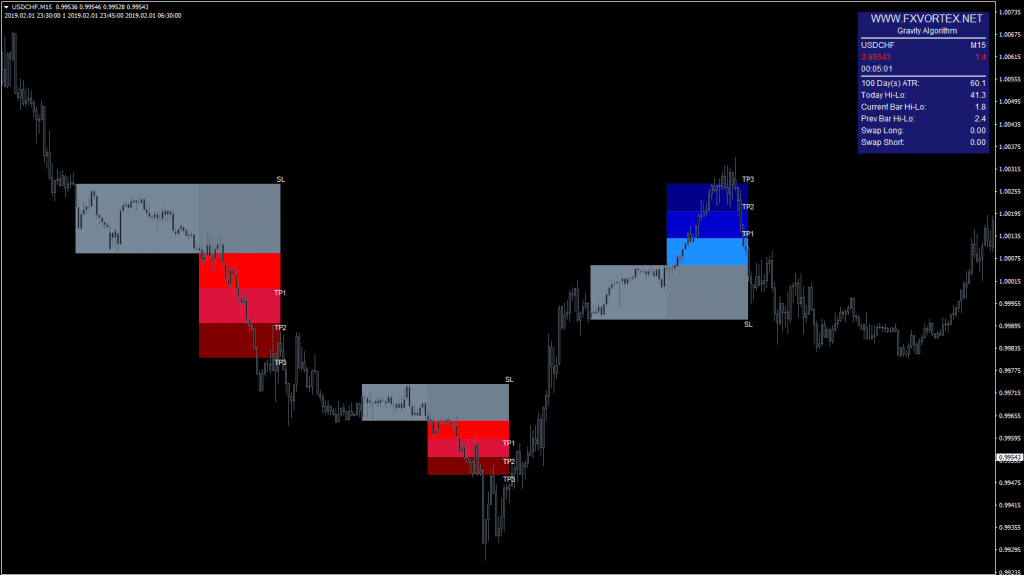 FXVORTEX 2.0 can give you trading signals you can take as they are or add your additional chart analysis to filter the signals further, which is recommended. While traders of all experience levels can use this system, it can be beneficial to practice trading on an MT4 demo account until you become consistent and confident enough to go live.
Features
You can set the FX VORTEX 2.0 to send you a signal alert via email, SMS, or platform pop-ups. This is helpful as it means you do not need to stare at the charts all day waiting for signals to appear, and you can monitor multiple charts all at once.
The FXVORTEX Forex System can be used on any Forex currency pair and other assets such as stocks, commodities, cryptos, precious metals, oil, gas, etc. You can also use it on any time frame that suits you best, from the 1 minute through to the 1-month charts.
This system provides 4 different templates. If you prefer standard trading, use the
FXVORTEX1, FXVORTEX2 (for low volatility market)
FXVORTEX3 and FXVORTEX4(for high volatility markets)
If you open a chart and see a small number of signals, check the FXVORTEX3 or FXVORTEX4 template.
"If you don't find a way to make money while you sleep, you will work until you die."
Successful Traders Making Profits with Our Robot & Indicator
Average Profit Per Month with Our Robot & Indicator
Millionaire Gold Miner Pro EA
Number One Robot for Forex Trading.
Based on Price Action and Trend Analysis with Artificial Intelligence.
Works Best with EURUSD & XAUUSD.
You can use this EA on Multiple Accounts with Life Time Premium Support.
MyFXbook, FxBlue & Live Trading Verified.
Monthly Expected Profit is 20% to 200% with very Less Drawdown.
check daily trading result
We will post our trading result daily on our channel. Please join our channel for daily updates.
Talk to our Experts. We're available 24/7.